Dr. Marie Rodewald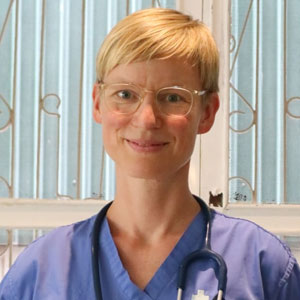 Dr. Marie Rodewald from Germany got her veterinary degree in 2012 at "Freie Universität Berlin".
After three years working mainly with horses and cattle in a mixed practice, she focused herself on Small Animal Medicine.
The last three years she lived in Hamburg and worked at the second biggest Animal Shelter in Germany where about 1,000 animals (dogs, cats, rabbits, guinea pigs but also hedgehogs, birds, squirrels and many more species) get veterinary treatment.
In addition to the practical work, Marie is currently completing further studies to reach her Master degree of Small Animal Science.
Marie loves traveling and already did voluntary work in Botswana and Morocco, so she is familiar with many different animals and also with the English language.