Dr. Miguel Londoño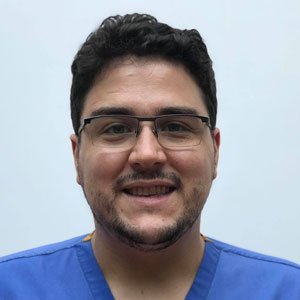 Dr. Miguel Londoño is a Veterinary Surgeon, with extensive experience in public health and soft tissue surgery, as well as a dedicated clinician of canines and felines. He graduated from the University of Tolima Veterinary School in September 2012.
Before graduation he was working in a cattle farm, focused on milk production and calf rearing.
The first year after graduation he was working in small village in Colombia; being the only Veterinarian in town meant he was treating a wide variety of animals. He then moved to small city to become the Veterinarian in charge of public health. This involved taking care of street dogs' vaccination, and spaying 350 street dogs and 120 street cats per year for 4.5 years in a row.
In 2017, he participated in an intensive post-graduate soft tissue and orthopedic surgery course in companion animals.
He then moved to Australia to improve upon his English language for a year, and now happily works here in VSL since November 2019.